An Interview with Gloria Steinem About Her Relationship With Money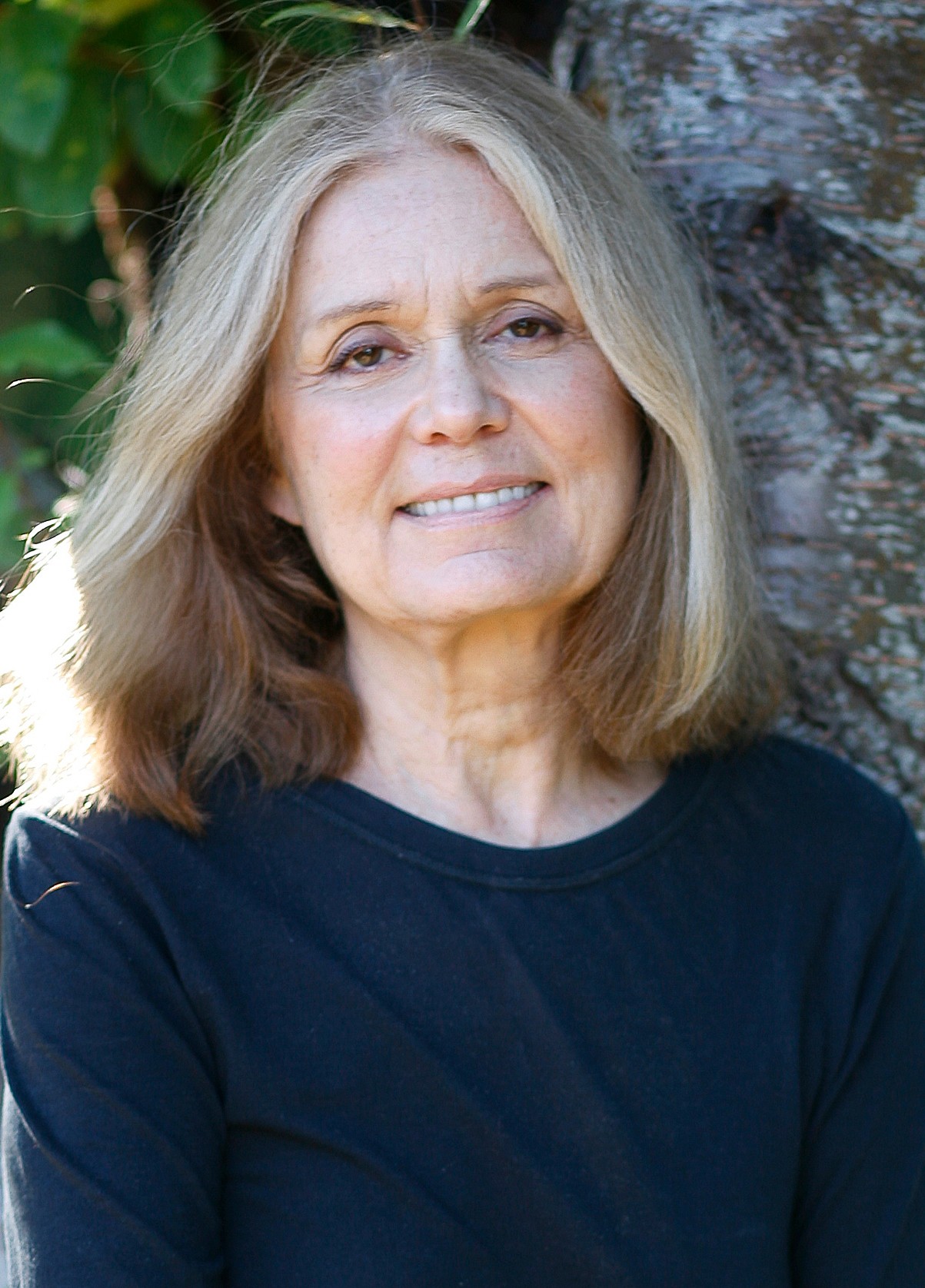 One of money's greatest gifts is that it can reflect back to us where we are, and are not, living in step with who we truly are. Through more than 2 decades of work as a financial journalist, I have learned so much about human nature by observing the choices and beliefs people bring to their financial lives. We often overlook how money can help bring about a level of awareness that helps us move beyond false conditioning.
Money mirrors and their power are coming to mind as I reflect on a conversation I had with Gloria Steinem about her relationship with money. As someone who has the pleasure of having Gloria as a friend, I am inspired, but not surprised, by how her relationship with money embodies who she truly is.
"If I had one lesson to convey about money, it is this. Money has been used to rank us. It could be used to link us. You and I can decide" -Gloria Steinem
Read the Full Story
Participating Students
The Jettie S. Tisdale elementary school
Figure Skating in Harlem
Harlem Village Academy
The Girl Scouts of Greater New York
The Arab-American Family Support Center
The Casita Maria Center
HYPOTHEkids in Harlem
Our Distinguished Sponsors
Ruth Ann Harnisch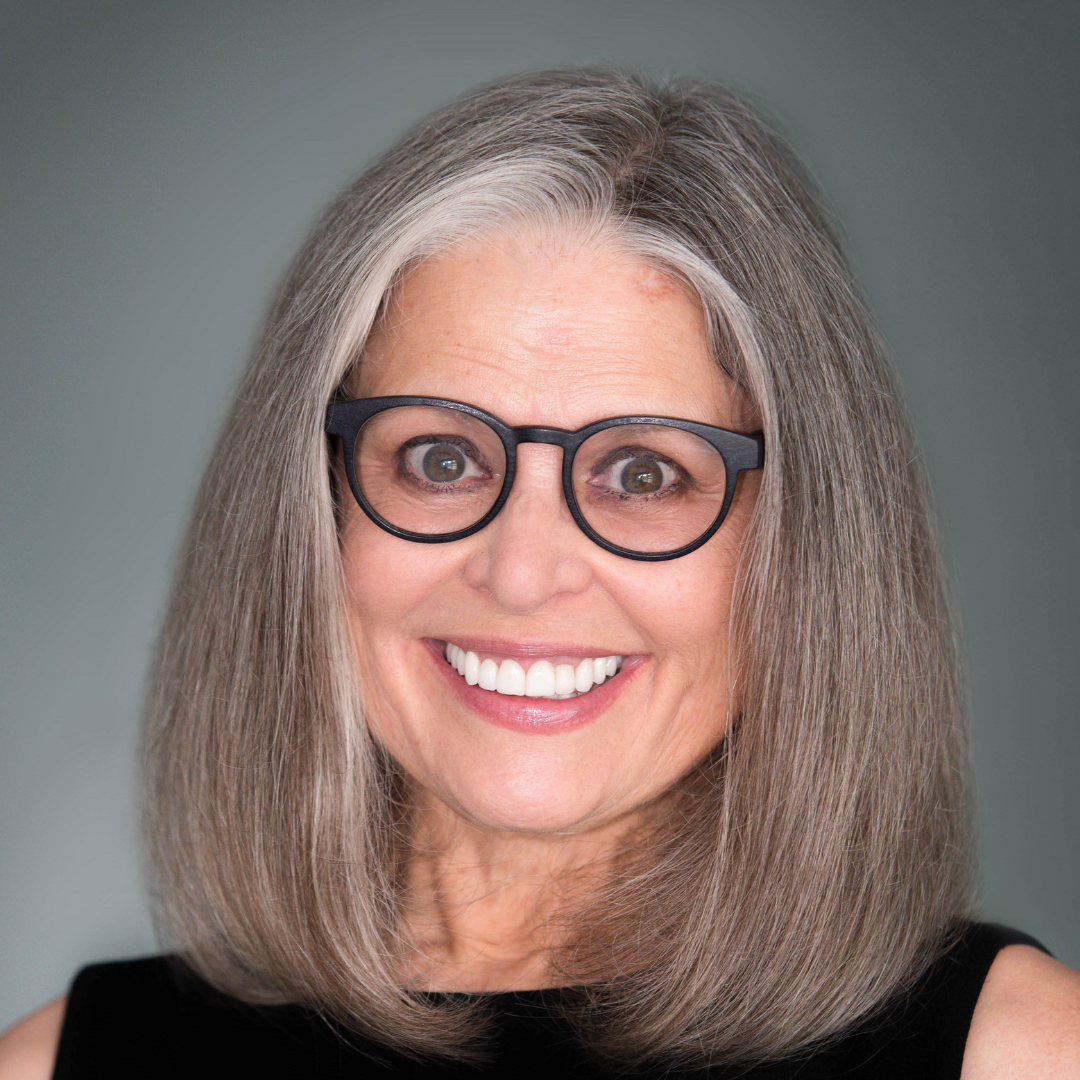 Ruth Ann Harnisch is a force to be reckoned with, and a fierce one at that. She is an investor, an activist, a writer and a philanthropist. Founder and president of the Harnisch Foundation, Harnisch is dedicated to helping women and girls to achieve success. She believes that women's social equality will only come with economic equality, and that investing in women brings social returns as well as monetary gains.
"It's proven, if you educate and empower women, their health and the health of their families improves markedly. If women are on boards, companies have demonstrably better results," Harnisch told MSNBC. "Women and girls have traditionally been absent from the places where decisions are made that affect their lives, and it's time for that to change."
Read more
Harnisch's media career started when she became a teen DJ in her hometown of Buffalo, New York, and ended in Nashville, Tennessee, when her life changed dramatically. After becoming a household name as a television news anchor/reporter, radio talk show host, and newspaper columnist over the course of fifteen years, Harnisch walked away. Why? Her personal financial situation changed overnight when she married money manager Bill Harnisch. The former consumer reporter was suddenly a woman of wealth. She joined a national non-profit designed to help people "put their money where their values are." Harnisch knew that she wanted to live a life centered on giving, and she wanted to be an example to others. Harnisch told Inside Philanthropy, "I believe that every time a woman steps up, she inspires someone else's dream, so part of what I invest in at the Harnisch Foundation is women's leadership." That investment in leadership now extends to girls 8 – 13 years old with theHF's Funny Girls leadership program, using improv as a fun way to develop skills like resilience, teamwork, confidence, and emotional agility. And going back to her storytelling roots, Harnisch invests in film and media makers telling stories that center on women and issues that affect them, like The Hunting Ground, the Oscar-nominated documentary about rape on school campuses. Others include The Eagle Huntress, Unrest, Audrie and Daisy, Roll Red Roll, Icarus (2018 Oscar for Best Documentary), Won't You Be My Neighbor. A champion of inclusion, diversity, and intersectionality, Harnisch has supported the Nashville chapter of Parents and Friends of Lesbians and Gays; Magdalene, a residential program for women who have survived prostitution, trafficking and addiction; microloans to women in South America; Baruch College's new Department of Journalism; the EDGE Foundation targeting the gender pay gap; the Sundance Women Filmmakers Initiative; TED Fellows, and literally hundreds more. Harnisch says, "The Final Frontier of Feminism is Finance. Of all the levers of power I've had the privilege to wield, wealth is the most effective all-purpose way of using power. People of color and others who identify as women have historically been denied the levers of power. There is no freedom like financial freedom, because it is the key to all other freedoms. And what good is the power of money, or any power, if it is not to set us all free?"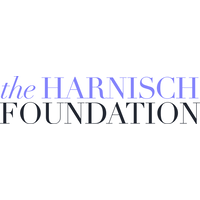 ---
Daryl Roth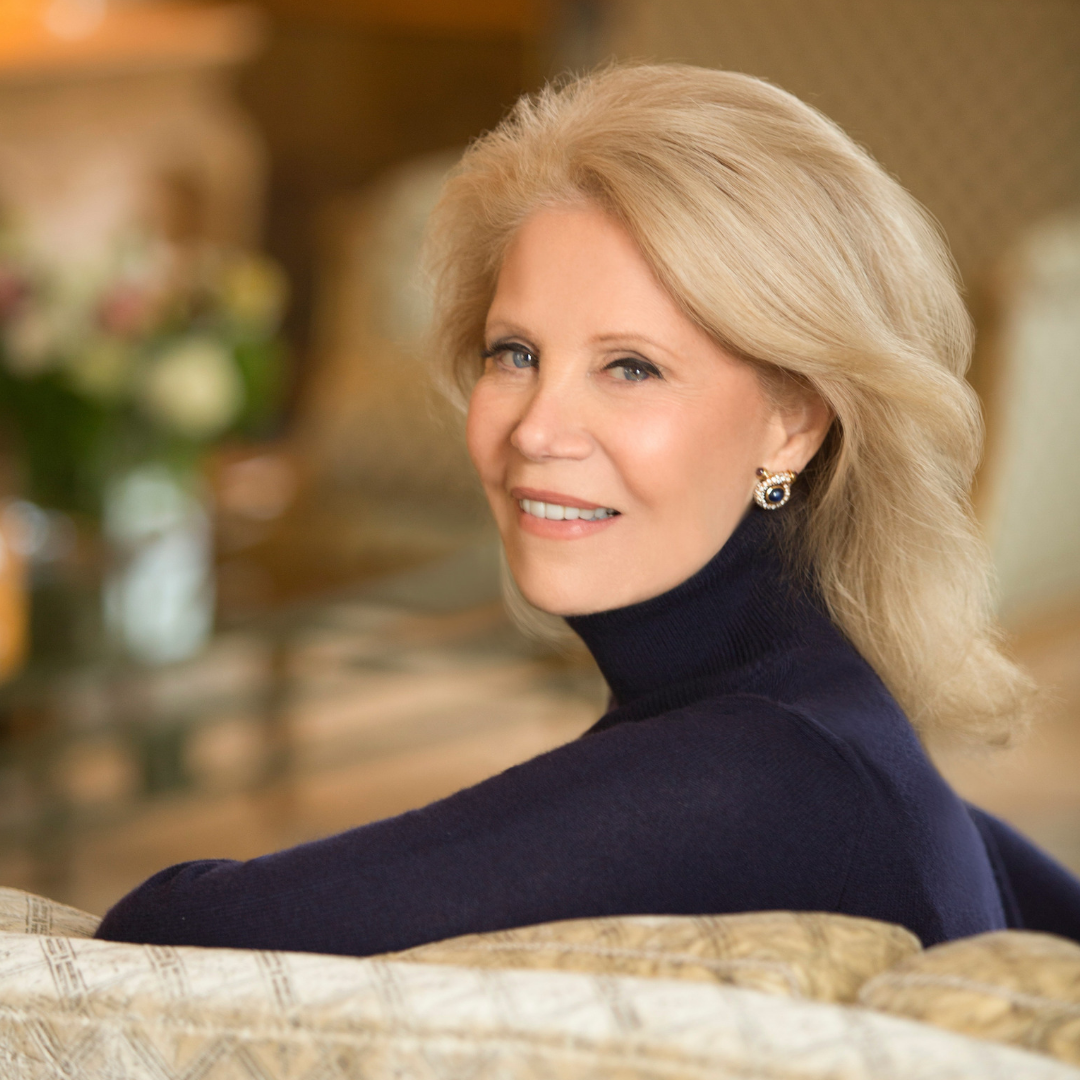 Daryl Roth has produced more than 118 shows, and won a multitude of awards for her productions, including 12 Tony awards and an incredible seven Pulitzer Prizes. It would seem such a veteran had spent a lifetime in the theater, but that isn't the case with Roth. She started her career in her 40's, after getting married and raising two children.
"I'm a risk taker at heart," says Roth in an interview with Playbill. "I think my career is based on not being afraid to try things."
Read more
Roth started going to see shows in New York City as a child, with her parents and sister. Roth loved it and continued the tradition with her own children. Roth longed to be a part of that world so in 1988, she started her new career with a small show off-Broadway called "Closer than Ever." Roth told Playbill, "I learned a lot in a hands-on way. It was like the Nike commercial — instinctively, I just did it.'" Roth hasn't stopped since, producing both Off-Broadway and on. She seeks to bring life to shows that touch her personally, like "The Normal Heart." In 2011, Roth produced a revival of this 1985 play about the AIDS epidemic in New York City. Roth told PlayBill her goal, "is to put things out there for people to think about. To hold up a mirror to society." Roth says she owes her success to her passion for the business, and the support of family and friends, especially in the early years. This made her fiscally responsible in a personal way, as she valued this leap of faith in her. Eight years after her first production, Roth opened her own theater, an Off-Broadway house in Union Square, with two spaces, called The Daryl Roth Theatre. It's the home of the new play, "Gloria, a Life." The list of shows Roth has produced is astonishing, almost unbelievable. She has succeeded as a woman in a space crowded by men. As we focus on gender economic equality, and women's financial empowerment, now is a pivotal time for women. Roth told Forbes, "The best advice I can give is to be passionate about the work you choose; be tenacious, be dedicated, and don't be afraid to fail." Winning Play$ would like to thank Daryl Roth for her support of this special benefit performance of "Gloria, a Life."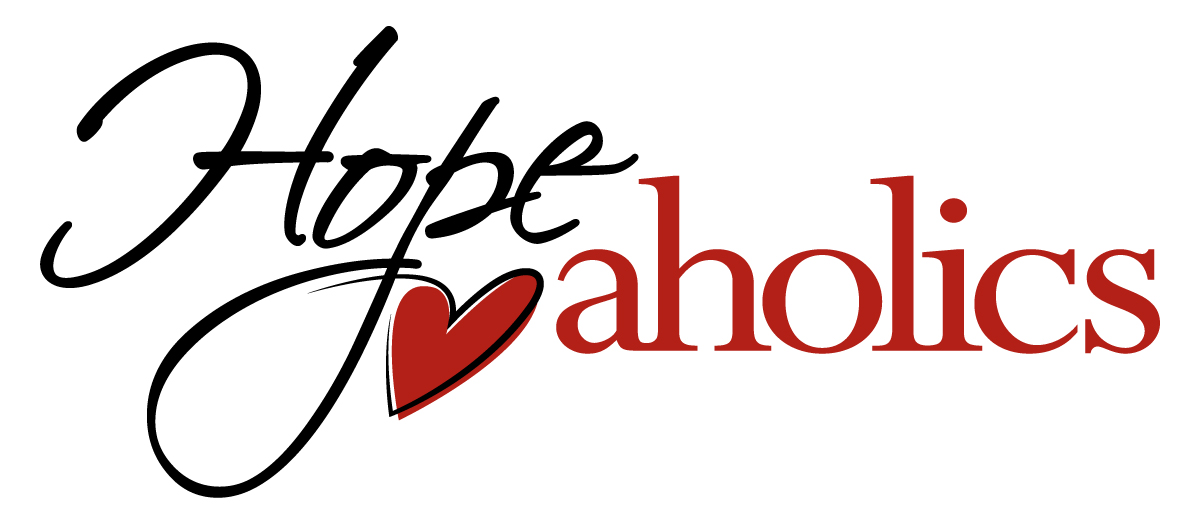 ---
Stacey Yael


Winning Play$ would like to thank Stacey Yael for her staunch support of Winning Play$ from very early on. In particular, this special benefit performance "Gloria, a Life" with Ms. Steinem owes a debt of gratitude to Yael. In the summer of 2017, when Winning Play$ ran into some challenges that nearly derailed this opportunity at its inception, Yael responded without hesitation to provide the support needed. A former attorney with one of the top law firms in the country, Yael left when she realized she didn't want to be a partner. A position as in house counsel at an online brokerage firm followed. Yael says she was fortunate that she had a strong female role model in her mother, who had a career in accounting. It didn't matter that her mother didn't love the job, she went to school for accounting and people stayed with their chosen path. Yael was raised the same way.
Read more
"We live in a patriarchy and we're raised to think this is right" says Yael. "But women in the work force are not taught to go for gender parity, they're taught to be happy to have a job. And I was grateful. But if I knew then what I know now, I would have done things differently. No regret, just learning from my own experience." In 2007, after taking time out to raise three children, Yael and her husband successfully launched their own company, an asset management business. Her experience as an entrepreneur led to her next venture, called Proximitry, a consulting business that offers strategic visioning for startups. "I like to help creative entrepreneurs who are starting a new career, re-inventing themselves, and helping them achieve their goals" says Yael. "But the most important, meaningful work I've done is what I've done with Stacey (Tisdale), Winning Play$ and Gloria Steinem. My growth both professionally and personally as a result of being a part of this talking circle has been life altering." Yael worked on the committee to endow a chair at Rutgers for Gloria Steinem in Media, Culture and Feminist Studies. And with Yael's support, Winning Play$ continues to have a positive impact on young adults' lives. And as Yael has had a positive impact on these young lives, Yael believes she's gotten back as much, or more. She likens the experience to a journey – to find her truth and passion. And to pass on what she's learned, to help bridge the divide and bring about change in today's challenging world. "A lot of important questions are being asked in this current climate, which is encouraging and forcing people to evaluate their positions, and that is positive" says Yael. "It's time for the conversation and more so for women."
---
Wendy Lipp and the Bari Lipp Foundation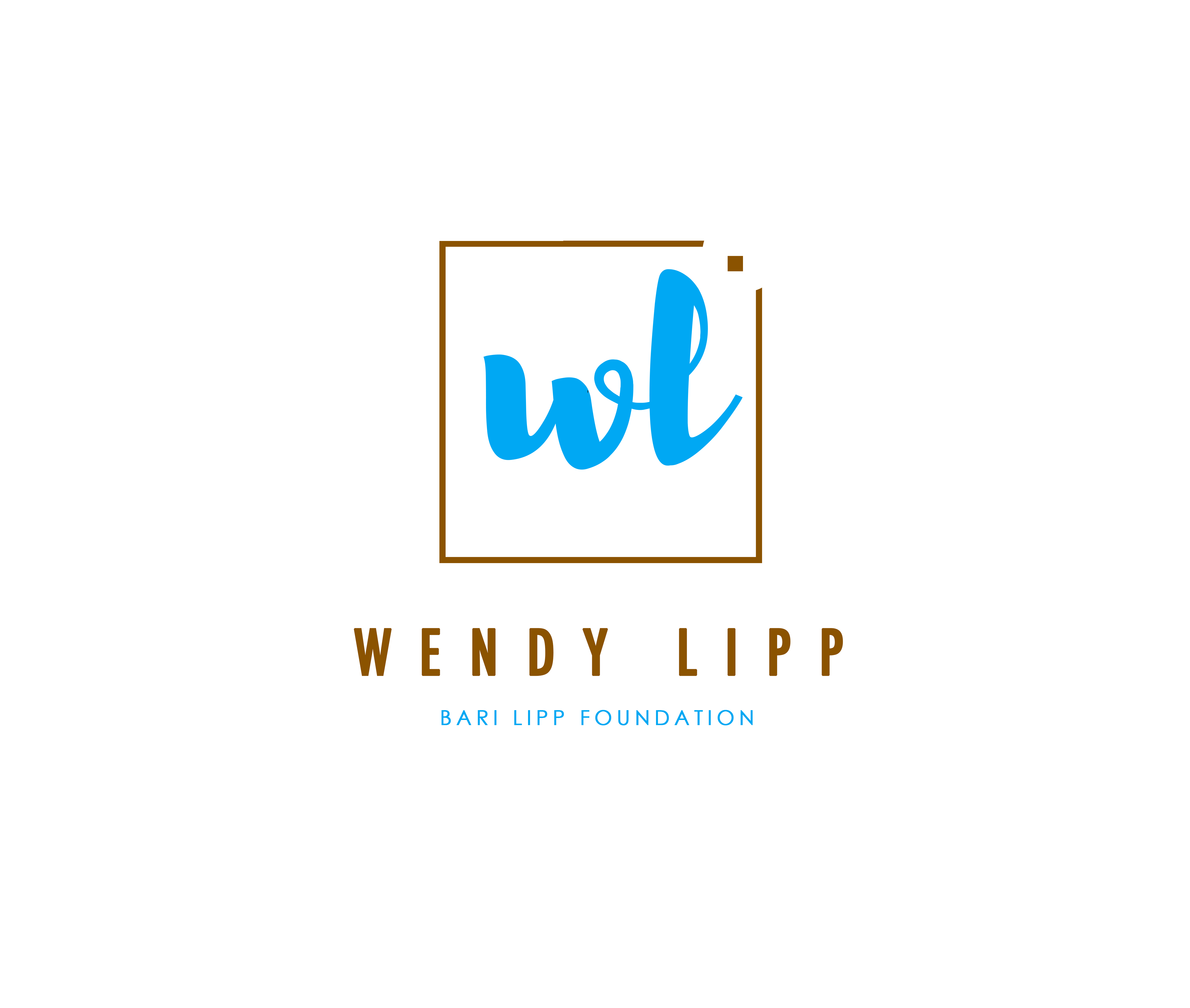 Wendy Lipp and the Bari Lipp Foundation have supported Winning Play$ since 2010. The program simply would not exist without their generosity. With their backing, Winning Play$ has been able to work with the top curriculum and behavior change experts in the country to help thousands in the communities we touch gain greater awareness of themselves, enabling them to live richer lives. Winning Play$ offers much love and gratitude for all that Wendy Lipp and the Barry Lipp Foundation has done and we look forward to a bright future ahead and their continued support.

---
Our Student Sponsors

OneMain Financial
One Main Financial is a company committed to helping people create healthy relationships with money, regardless of their economic status. This is exactly what Winning Play$ is all about. The financial company's motto is, "Lending Done Human."
One Main Financial offers personal loans at a fixed rate, to be re-paid over a fixed period of time. The company's website has tips for maintaining financial health in a credit card economy. These attributes align well with Winning Play$ goal to teach students how to have a healthy attitude and behaviors around money. Winning Play$ gives a heartfelt thank you to One Main Financial for their support that gave students the opportunity to participate in this benefit performance of "Gloria, a Life" with Ms. Steinem.
Read more
Champagne Barons de Rothschild
Champagne Barons de Rothschild was very committed to ensuring that attendees and supporters of Winning Play$ had an unforgettable experience this evening and truly connect with Gloria Steinem's living example of a life without barriers. Winning Play$ would like to thank Barons de Rothschild company for the support and offer their organization as an example of what it means to live a life that is committed to excellence.
Lord Matthew J. Sheckner
When Winning Play$ students wanted to attend "Gloria, a Life" along with the unique panel on "Sheconomics," preceding the play, Lord Matthew Scheckner did not hesitate, he simply said, "How can I help?" Scheckner is a committed philanthropist. He is the CEO of Stillwell Partners and the executive director of Advertising Week, the world's largest advertising, marketing, media industry summit, a B2B event that takes place in New York, London and Tokyo.
A native New Yorker, Scheckner has a deep history of producing and supporting a wide variety of events, including: the annual Nathan's Hot dog eating contest, saving Jerome's Boxing Gym in the Bronx; and leading a public campaign that generated $300 million towards the construction of the World Trade Center Memorial. Winning Play$ would like to thank Scheckner and Stillwell Partners for their support and giving our students an experience that will impact their view of the world and themselves.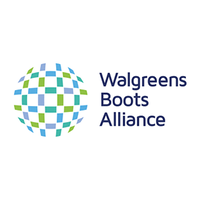 Carlos Cubia
Carlos Cubia is the Global Vice President and Chief Diversity Officer for Walgreens Boots Alliance. Both Cubia and Walgreens prove that women and minorities are not alone in their fight for gender parity and diversity in the workforce. Cubia has worked in corporate America for two decades. An African American, he recognizes that it's tough to affect change in corporate culture. "This work is a marathon journey. It's going to take a long time to change how people feel and change how they behave in corporate America," says Cubia. "We really need to create an understanding of the importance of diversity inclusion."
Read more
Companies like Walgreens, Cubia says, is on the right path, but they have a long way to go. One giant leap in the right direction is the Women's Leadership Conference that Walgreens launched two years ago. This conference brings in top women from all over the world for training, development, networking, and resource building. Internally, Walgreen's has added as part of the performance goals for the company's top leaders, how well each team leader promotes women and people of color to management positions, and how well they keep them. "If you look at the data and the research that says if you have a diverse and inclusive culture and I'm talking about all diversity, you perform better, you're more in touch with the marketplace, your consumers. Companies are feeling this is something they have to do. It's no longer just a social imperative, it's also now a business imperative," Cubia stresses. Winning Play$ would like to thank Carlos Cubia, and Walgreens for their support, facilitating the opportunity for some of our students to attend the new play, "Gloria, a Life."

Wes Thompson
Wes Thompson is CEO of M Financial, the industry leader in financial product design and distribution. Before taking the helm at M in 2017, Thompson served as President of Sun Life Financial U.S. Founded in 1978, M takes an unconventional approach by partnering with global financial institutions to create custom insurance and wealth management products. M's collaborative network of more than 145 independent firms specializes in providing innovative solutions as exclusive as their clients.
Read more
Thompson and M's Member Firms strive to stand as an example of how the financial services industry is evolving to serve the diverse world we live in today. "Diversity is more than incorporating people of different genders, races, and cultures," says Thompson. "It's understanding and appreciating the attitudes, beliefs, and experiences of the people you work with, including your colleagues, clients, and business partners." In a world where women have often been under-represented, Thompson and M Financial recognize why women's economic power is so important right now. "Like suffrage in 1920 and civil rights in the 1960s, women's economic power today is a catalyst in our nation's development. With more than half of all personal wealth in the U.S. controlled by women, there is an opportunity for a ripple effect across business, politics, and society. This can be seen as a challenge to the status quo, but the best aspects of America were born from such social tipping points," Thompson says. "At M Financial, we don't need a national movement to guide us. Instead, we embrace the diverse, shifting realities in front of us and make a difference where it matters most: in hiring, pay, and promotion." Winning Play$ would like to thank Thompson and M Financial for sharing their expertise and enthusiasm with our students and supporting our efforts to present this magical and transformative experience this evening.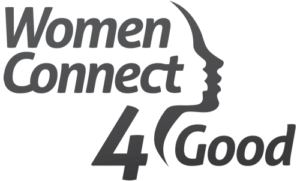 Dr. Nancy O'Reilly
Dr. Nancy O'Reilly is a licensed psychologist, author and moving motivational speaker. An expert on the empowerment of women, Dr. O'Reilly believes that women who support each other, in business and in life, are the key to equality and success. "Find a mentor. Find someone that you want to emulate and someone that you want to be like because I think that's the most important thing," Dr. O'Reilly says. "And be a mentor. I think that's what young women, young girls need. The sooner the better."
Read more
Dr. O'Reilly learned this early in life, inspired by three very strong, independent, take-charge women in her family – her two grandmothers and her mother. All three were successful businesswomen who encouraged a young Dr. O'Reilly that she could be whoever she wanted to be, to just go for it. And Dr. O'Reilly listened. Her CV is nothing less than impressive. She received a doctorate in psychology and oversees a busy practice that includes special commissions such as a Nationally Certified Crisis Team Leader in New York City post 9/11. She is a frequently published author and co-author of the bestselling book, "Leading Women: 20 Influential Women Share Their Secrets to Leadership, Business, and Life." Dr. O'Reilly is the Chair of Take the Lead, an organization with the mission for women to take "their fair and equal share of leadership positions across all sectors by 2025." And she is a sought-after speaker, inspiring audiences across the country, advocating for gender parity because she believes women can make a difference. "Women are problem solvers. If they start to look at money as a way of really creating the change that they want in the world, it's something that can help us to make this world a better place. And that's what women have to start thinking about" Dr. O'Reilly says. Winning Play$ would like to thank Dr. Dr. O'Reilly and her foundation, WomenConnect4Good, for their generous funding, which has allowed numerous students to enjoy this original play about Gloria Steinem, "Gloria, a Life."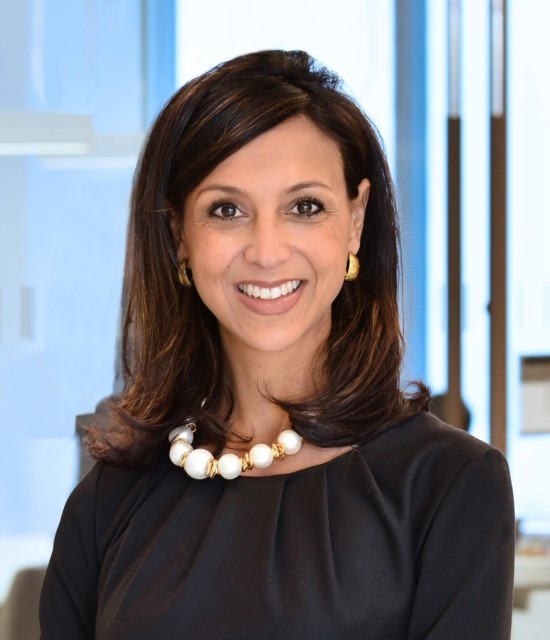 Rebecca Rooney
As a woman of color in the male-dominated financial services industry, Rebecca Rooney has a visceral connection to the ways in which gender and race can impact our experiences and beliefs. She was drawn to Winning Play$ by the program's ability to teach students how to transcend the limitations of race and gender.
Read more
Winning Play$ was drawn to Rooney as she is an excellent role model for young adults. Her passion is sharing her financial acumen to educate and support others, particularly women entrepreneurs. Rooney embodies the principles advocated by Winning Play$. Rooney is a Senior Vice President, and the only women, on a team of financial advisors at UBS. She has succeeded and thrived in the complicated field of wealth management. Winning Play$ would like to thank Rooney for her support, which enabled students to attend this special benefit with Gloria Steinem.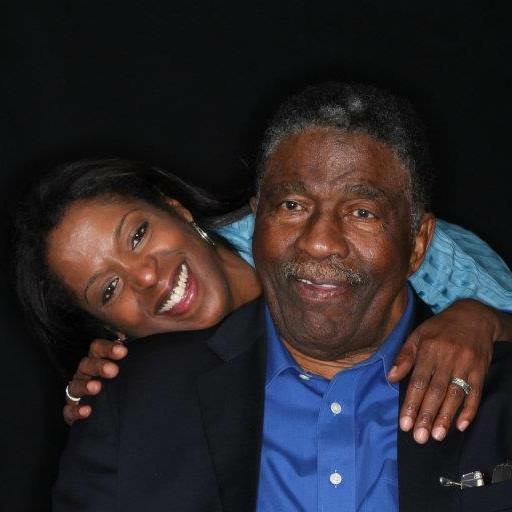 Charles Tisdale