Winning Play$ is a behavior-based financial literacy program that helps students develop healthy attitudes and behaviors around money. They examine how factors such as gender, ethnicity, role-modeling, and media messages play out in their financial beliefs and choices. They learn how to move beyond the conditioning that doesn't serve them. In addition, they master basic financial concepts such as saving, debt management, and investing. We also teach students how to identify the best strategies for paying for college. The program is also built to Common Core math standards and the Jumpstart Coalition's national financial education standards.
Winning Play$ won the Department of Education's Excellence in Economic Education award in 2010.
OUR STORY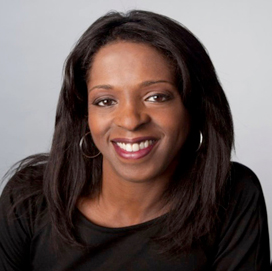 Frustrated by the fact that people could not create healthy financial lives, financial journalist Stacey Tisdale embarked on a six-year study to find out what's really at work in our financial behavior. Her key findings are recognized by the greatest financial minds in the world. She found that social messages from advertisers and the media, stereotypes about race and gender, as well as early role modeling are among the primary drivers in our financial behavior.
The program also achieves its objectives by incorporating Dr. James Prochaska's award-winning Transtheoretical Model for Behavior Change. Dr. Prochaska was named one of the five most influential authors in Psychology by the Institute for Scientific Information and the American Psychological Society. In Winning Play$, Stacey Tisdale teaches us how to use money to support the grandest vision we may have of ourselves.
The program takes a cognitive behavioral approach to financial literacy through a series of lessons, which meet Jumpstart Coalition and Common Core Math Standards.
Winning Play$ is a partner of NFL Hall of Famer Ronnie Lott's All Stars Helping Kids Foundation.
PROGRAM GOALS
Help
Help young people develop the psychological, social, and emotional skills needed
Empower
Empower students with an effective model for behavior change and internal mechanisms for motivation and self efficacy.
Expand
Expand the national dialogue on financial literacy and financial security to include psychological, social, and emotional factors.